Peace Pattern Example
President of the
People's Republic of China
Xi Jinping
China Loves Peace with the United States (May 21, 2021)
"The goal of China's development is to enable the Chinese people to live a happier and better life, not to compete with the United States," according to China's Foreign Minister, Zhao Lijian. China is committed to developing a relationship with the United States that is non-confrontational and based on mutual respect. "We hope that the US administration and Congress will... do more things conducive to the development of both countries and to world peace, stability and prosperity."
40 Years of Peace
Taiwan's President looks forward to full resumption of peace talks this year, while emphasizing Taiwan sincerely hopes for improving cross-strait relations.
China leads Palestine & Israel peace process (even before the United States!):
"As the Palestinian people's good friend, partner and brother, China hopes Palestine and Israel can achieve peace as soon as possible and live and work in peace. China will make unremitting efforts for this," President Xi Jinping said, after receiving a Palestinian medal of honor from Abbas.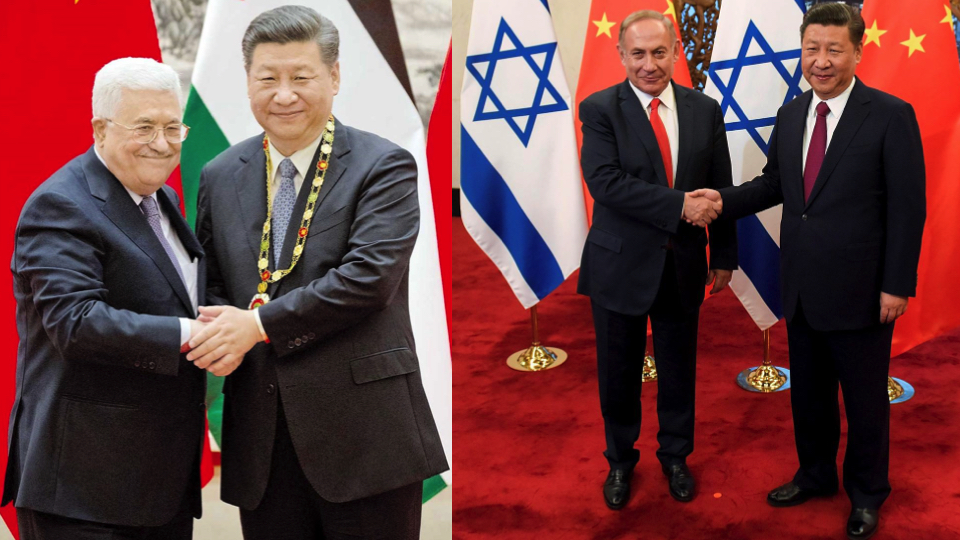 A+
Complete and Continue